Interested in working with us? Contact us and we will get back to you right away.

Your Sr. Project Manager was very professional and accommodating, The rest of the crew was timely, courteous and very professional. The quality of their labor was outstanding. I would highly recommend A & J Fencing to anyone interested in new fencing.
Bob Hayward , Benicia

"A & J Fencing does nice work, they showed up on time and had wonderful workmanship. I would recommend them to any of my friends and family."
Chad B., Brentwood, CA.

"I loved that they are family owned and operated. I've worked with a lot of contractors and they had the best communication. Great work."
Tammy, Oakland
A & J Fencing has been providing quality fencing and redwood products to the Walnut Creek, Concord, Clayton, Martinez, and Pleasant Hill areas of the San Francisco East Bay for over 20 years.
We've honed our skills during that time to allow us to provide an exceptional product to our clients. Our service offering has grown from strictly redwood fencing to include orna- mental iron, composite decking, and other custom outdoor products.
We have the skill, care, and knowledge to provide you with the best workmanship around.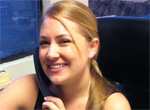 Let A&J Fencing guide you with enhancing your outdoor space. Contact us today for a free estimate and one of our professional sales staff will get back to you right away.
Share via social media