Antioch Fencing Contractor & Deck Builder
A & J Fencing is a family owned custom fencing company and deck builder that has been servicing Antioch and the East Bay area for over a decade.
Our services include: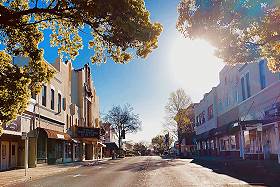 Custom Redwood Fences
Wrought Iron Fences
Deer Fencing
Fence Repair
Redwood Decks
Patio Covers
Retaining Walls
Iron Gates & Railings
Arbors & Pergolas
Antioch CA is located in the East Bay area of Northern California and considered by some to be a suburb for both Oakland and San Francisco. One of the oldest cities in California, it was established in the year 1850. The subsequent discovery of gold the following year and a rodent borne plague that followed decimated the area.
A new minister in 1851 convinced the locals to name the city Antioch, after the biblical city in Turkey. The discovery of coal nearby in the late 1850's helped re-populate the town. The city of Antioch was incorporated in 1872, and had its financial ups and downs, starting with the discovery of copper nearby and petroleum later on which never proved financially viable.
The 1950s saw the creation of applying a wax coating to cardboard containers, leading to the first milk, juice and ice cream containers.
Antioch consequently became the home of the milk carton. Today, Antioch is one of the many bedroom communities serving the bay area, foremost the two large cities of Oakland and San Francisco.
Contact us today about your Antioch redwood fencing, decking and patio cover needs.
Share via social media